Regular price
Sale price
$54.99 USD
Unit price
per
Sale
Sold out
Description

We've partnered with Fi and combined our handmade Landshark Sport Collar with their GPS & activity tracker; bringing you the ultimate adventure & safety tool for your dog. Easily snap in your Fi GPS tracker (sold separately) to enjoy all the benefits & peace of mind from Fi, with the most dependable collar available. Choose from three main colors & 9 accents to perfectly match your Landshark leash, tab, or traffic lead.

Want to complete your pup's stylish new Fi Collar with one of our Custom Patches? Be sure to select the free "add velcro" option before adding to cart. Note: addition of Velcro affects sizing.

Don't have a Fi unit? Visit TryFi.com to check it out and use the code "LANDSHARK20" for $20 off!
Product Details

- 1" wide, 2 layer, nylon construction. The tight weave, milspec, outer layer is extremely durable, while the colored inner layer is soft and comfy.
- All finished & folded edges, no rough ends to irritate your dog's skin.
- Feel secure with an authentic AustriAlpin COBRA® Buckle: sporting a breaking force of 4,000 lbs.
- All metal hardware, including the D-ring, adjustment slider, and COBRA® buckle, and Fi Tracker end-links.
- Charge your Fi unit without removing it from the collar! To charge, we do suggest removing the collar from the dog.
- Made-to-Order in the USA!
- Note: This collar does not come with a Fi tracker. To get one, you can order directly from Fi!

Sizing Guide

All of our collar sizes are based on where two points of the buckle meet. The best way to know for sure is to measure your dogs current collar, or use a fabric ruler around their neck.
For our Fi-Compatible Collar, the size ranges change if you opt for the Velcro patch, because the Velcro strip takes up more room, the collar is slightly less adjustable.

Sizes with no Velcro:
- Small fits a neck that is 13" - 16" in circumference.
- Medium fits a neck that is 15.5" - 19.5" in circumference.
- Large fits a neck that is 19" - 22" in circumference.
- X-Large fits a neck that is 19" - 26" in circumference.

Sizes with Velcro:
- Small fits a neck that is 16" - 17.5" in circumference.
- Medium fits a neck that is 17.5" - 19.5" in circumference.
- Large fits a neck that is 19" - 22" in circumference.
- X-Large fits a neck that is 21" - 26" in circumference.
View full details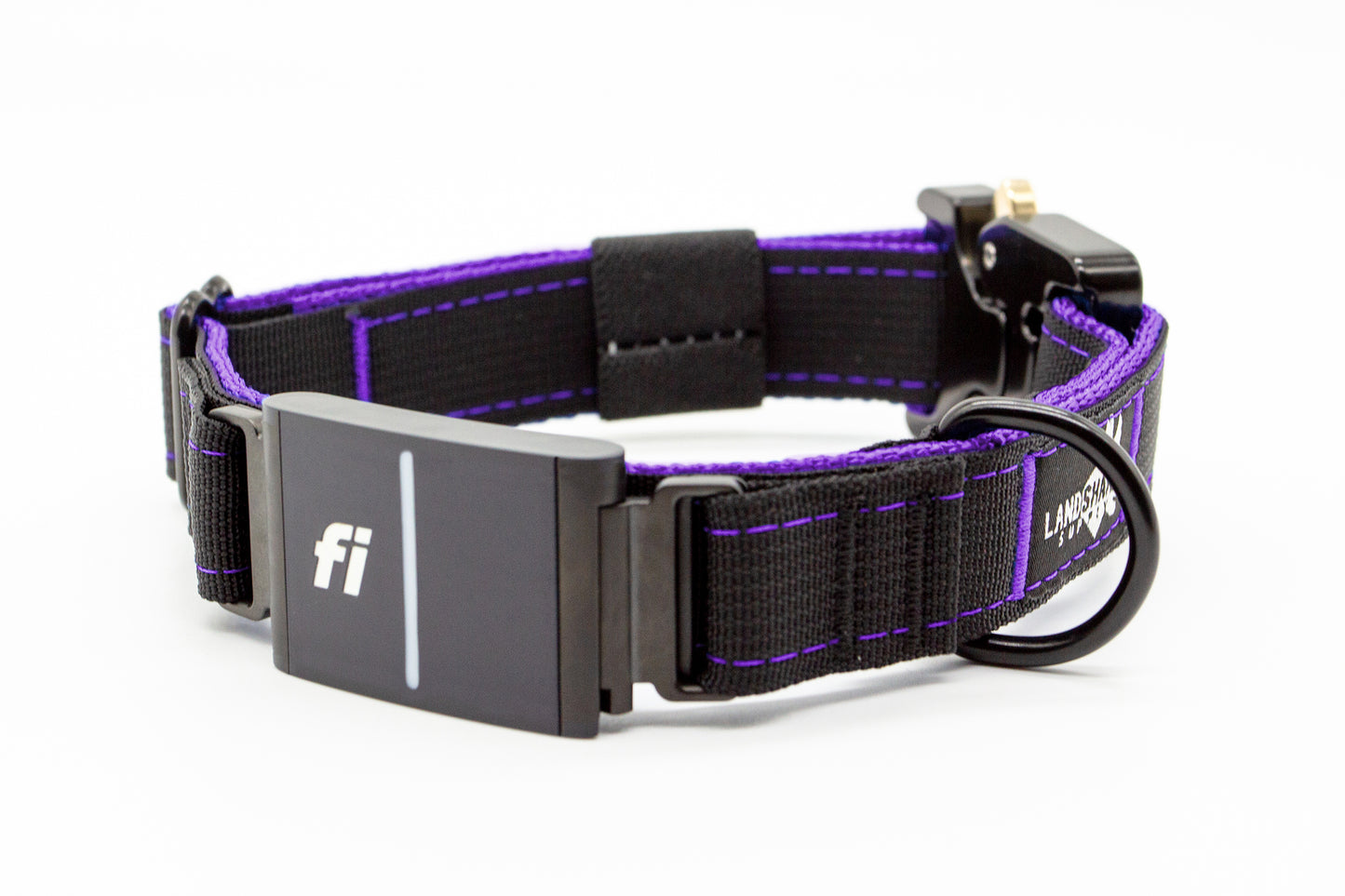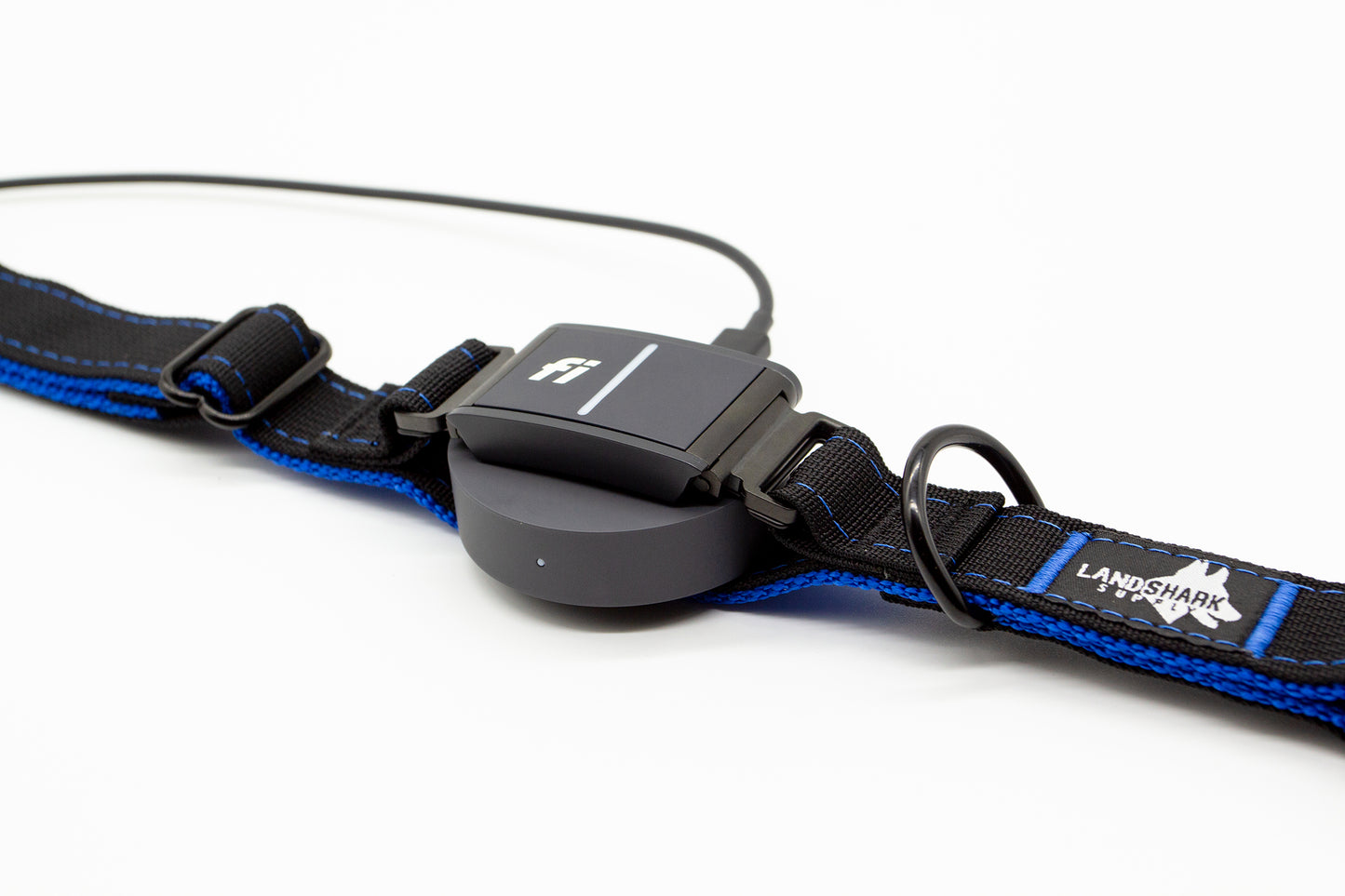 The product is okay it is not the best material and on the expensive side, it is also confusing on wanting to add the patch for the name it is on a separate section but it gives you the option to put the velcro on the collar, but the option to put the name for the velcro patch is in a different section and an addition 10.00 dollars. They also lied to me about emailing me about adding the name patch to the collar and i wrote in the notes not knowing the name patch was in a separate section to add my dogs name for the collar, overall confusing process to purchase everything i wanted. They need to come up with a better system to make customers give this product a better rating. material should also be a little better for the price
Hi, sorry you had some issues with your order.
We have to do our patches as separate products because not everyone orders a patch, and some people order several (for harnesses or in different colors), and those who don't want a patch appreciate being able to get the extra size adjustment by not having the Velcro on their collar.
We didn't lie about emailing you, we always reach out when there's an issue or confusion on an order, it's possible our email went to your spam folder, or that we had an old or wrong email address. If we can't get a hold of a customer we ship the order as-is and add a note on the packing slip like we did with yours.
If you have any other questions for our please feel free to reach out.
The best!
I have two Fi series 3 collars from Landshark. These collars are incredibly well made, easy to clean, and look amazing. I love that the collar is one piece, instead of two pieces like many Fi collars. The Fi device sits perfectly flat against the collar. The fabric is soft to the touch, but extremely sturdy and my dog loves to wear it! The customer service is also amazing.
Love this collar! Exactly as described. Fits my Fi3 and is also reflective. I ordered the name patch also. Handwritten thank you was very special. Thank you! I'll be ordering for my other pup too!